This is another one of those brag posts about Wonderball Heroes.
In case you missed my older post, Wonderball Heroes is a cross platform casual 2D game that me and my colleagues over at Moon Active are developing.
The game is now featured on Google Play for the 2nd time and just reached the 1 million downloads mark: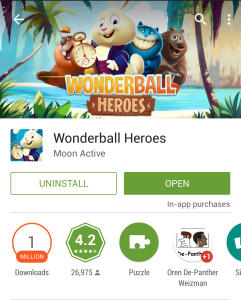 Be sure to check out the game and also LIKE the game's Facebook page to get more updates.